Metal Finishing & Hard Chromium for the following industries:
Mold Components
Shafts
Rolls
Tool & Die
Machine shop
Textile
Commercial
Hardware
Machinery
Office Equipment
Cutting Tools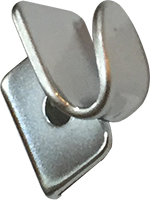 A History of Quality
National Chromium was founded in 1940 in a 750 square foot facility with 4 employees. Since then, we have grown to 10 employees and an 18,000 square foot facility.
State of the Art
"National Chromium stays current with the latest developments in Hard Chromium technology so that customers can be assured of knowledgeable operatorsworking with top-of-the-line equipmentwho care about quality and on-time performance." – John Miller, President & CEO
HIGH QUALITY COATING SERVICES

Take advantage of our online resources:
Copyright © 2016 National Chromium Company Inc. All rights reserved.
Web site designed and maintained by Design-2-Part Web Design.