Metal Finishing & Electroless Nickel for the following industries:
Mold Components
Shafts
Rolls
Tool & Die
Machine shop
Textile
Food Handling
Mold Protection
Tooling Protection
Commercial
Hardware
Machinery
Office Equipment
Cutting Tools
Printing Industry
Textile parts
Chemical Processing Industry
Oil and Gas Industries
National Chromium's Electroless Nickel is compliant with ELV (automotive), ROHS (electronics), WEEE (electronics) and the Green Initiative (all Industries).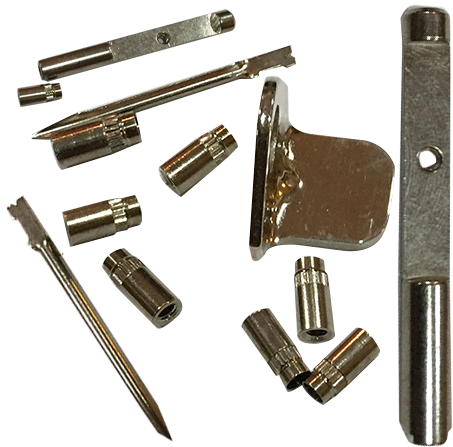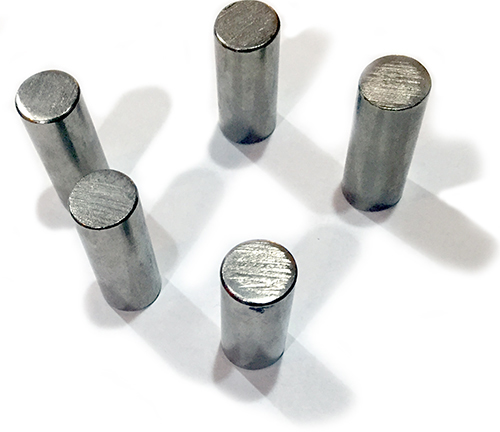 Characteristics of Electroless Nickel, 6-8% (Mid) Phosphorus
Hardness as plated is 50 to 54 Rc. Hardness can be increased by Baking after plating to 66 to 68 Rc.
Uniform plating thickness, eliminating edge build-up.
Excellent Corrosion protection.
Bright deposit
Coefficient of Friction is 0.38 (unlubricated) Taber wear, as deposited is 16mg/1,000 cycles
Melting point is 890 degrees C.
Nickel-phosphorus alloy coating for a hard, corrosion resistant coating
Uniform, non-porous layer from .00005″ to .003″ thick
Available in rack or barrel
---
Secondary Operations:
We perform Mass Finishing Vibratory Tumbling and Deburring.
National Chromium also sells the media and compounds used in vibratory polishing or deburring.
HIGH QUALITY COATING SERVICES

Take advantage of our online resources:
Copyright © 2016 National Chromium Company Inc. All rights reserved.
Web site designed and maintained by Design-2-Part Web Design.