Metal Finishing, Electroless Nickel & Hard Chromium for the following industries:
Mold Components
Shafts
Rolls
Tool & Die
Machine shop
Textile
Food Handling
Mold Protection
Tooling Protection
Printing Industry
Commercial
Hardware
Machinery
Office Equipment
Cutting Tools
Textile parts
Chemical Processing Industry
Oil and Gas Industries.
Facilities
15,000 Square Feet Plating Facility
8 Hard Chrome Tanks
2 Electroless Nickel Tanks
5 Cleaning Lines
Hoist Capacity in Hard Chrome is 2 Tons
Hoist Capacity in Electroless Nickel plate is 250 pounds
5 Blasting Booths
2 Vibratory Tumbling Units
2 Buffing Jacks
2 Circular Polishers
5 Ovens for Hydrogen Embrittlement Relief
1 Barrel Tumbler
1 Belt Centerless Polisher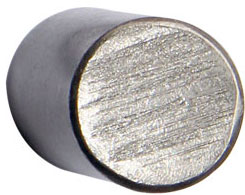 HIGH QUALITY COATING SERVICES

Take advantage of our online resources:
Copyright © 2016 National Chromium Company Inc. All rights reserved.
Web site designed and maintained by Design-2-Part Web Design.